MetaMask & RPC Endpoints
MetaMask​
To add Camino to your MetaMask wallet, use the following information, or alternatively, use ChainList.org to seamlessly integrate Camino into your wallet.
Manual Configurations​
Camino Mainnet​
Columbus Testnet​
Add Network to MetaMask​
Click Add network from MetaMask.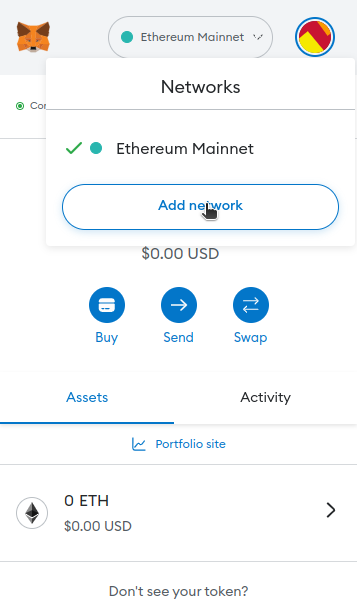 On the next screen, click Add a network manually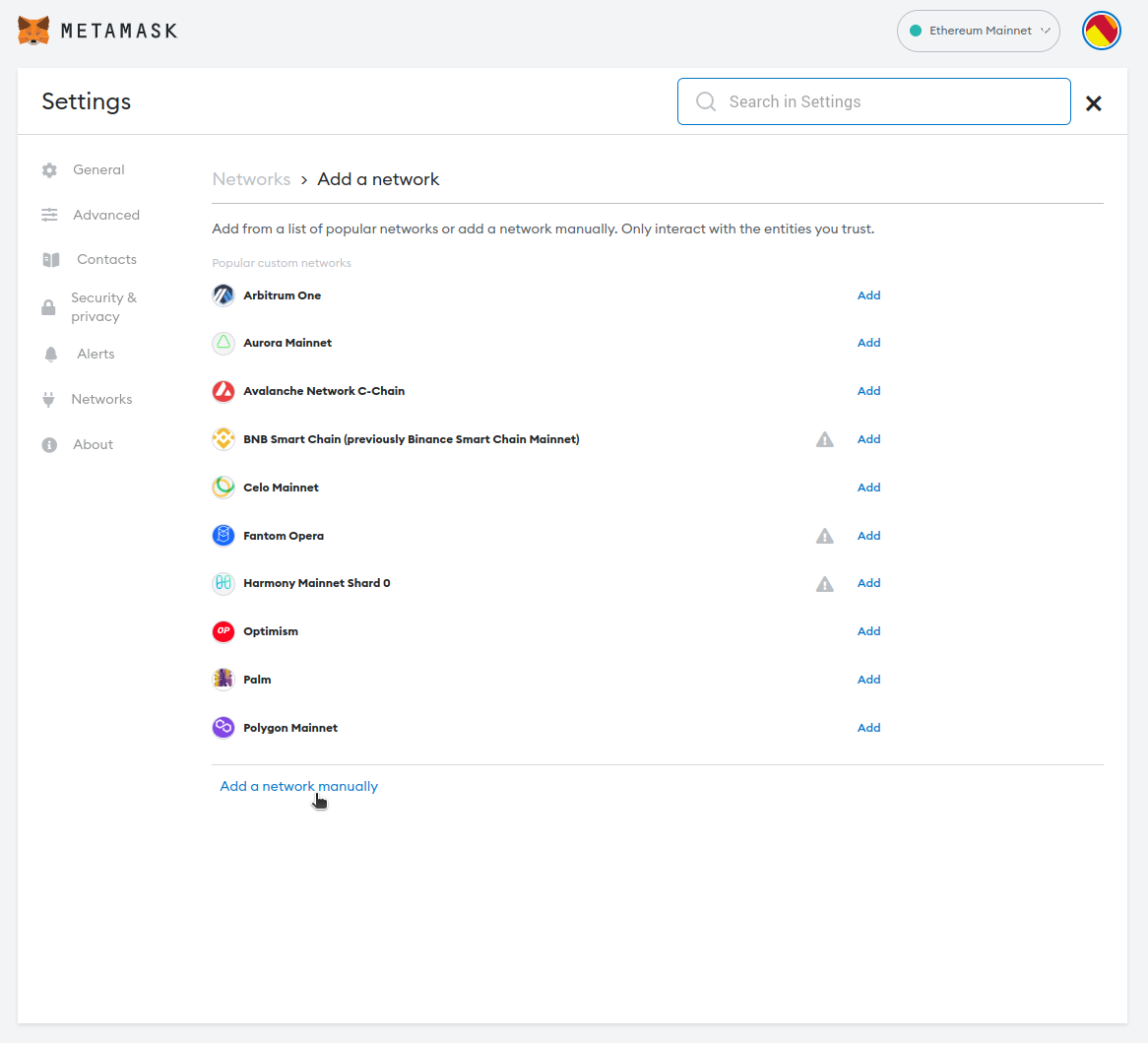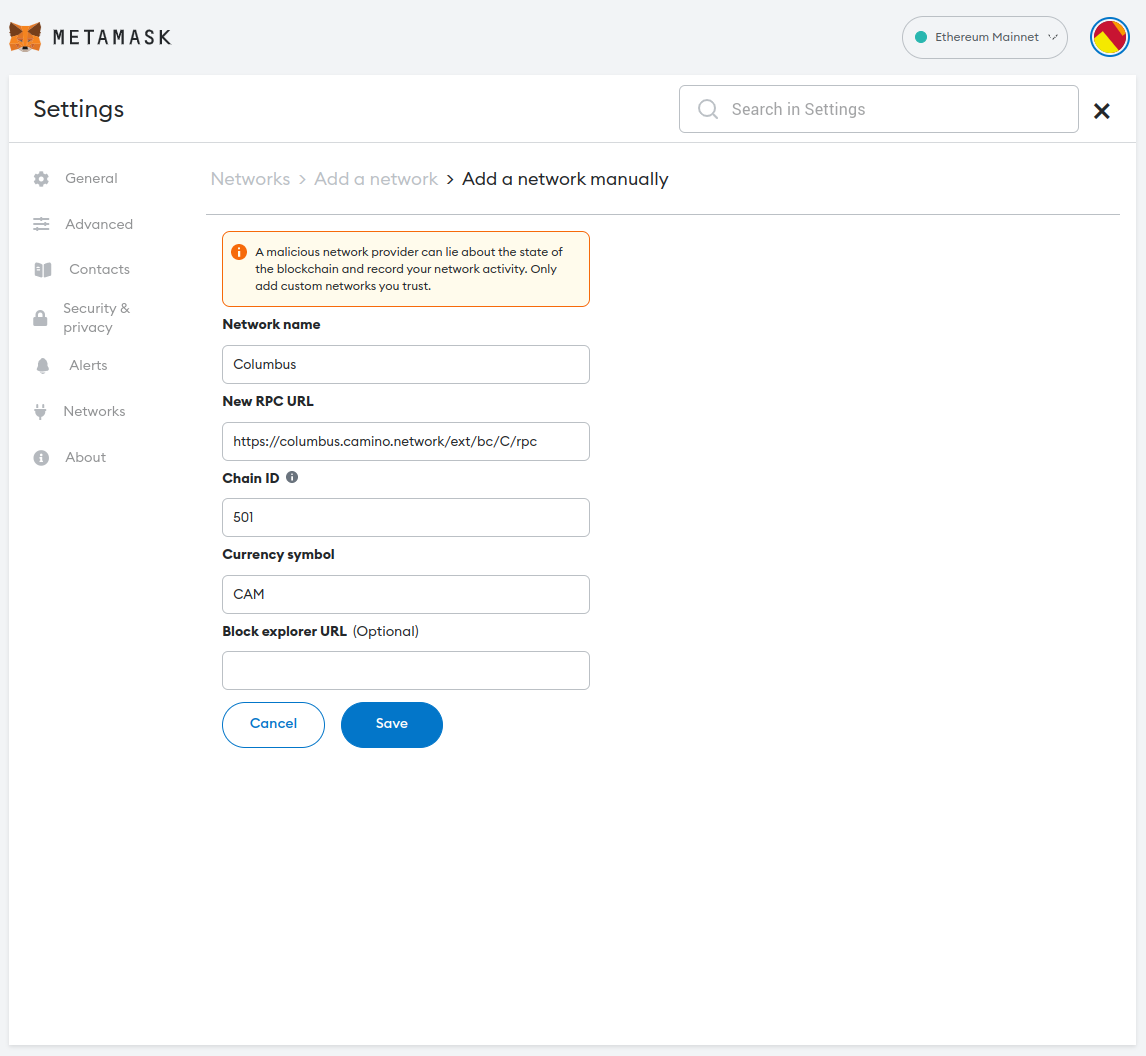 Verify that the custom network has been added successfully.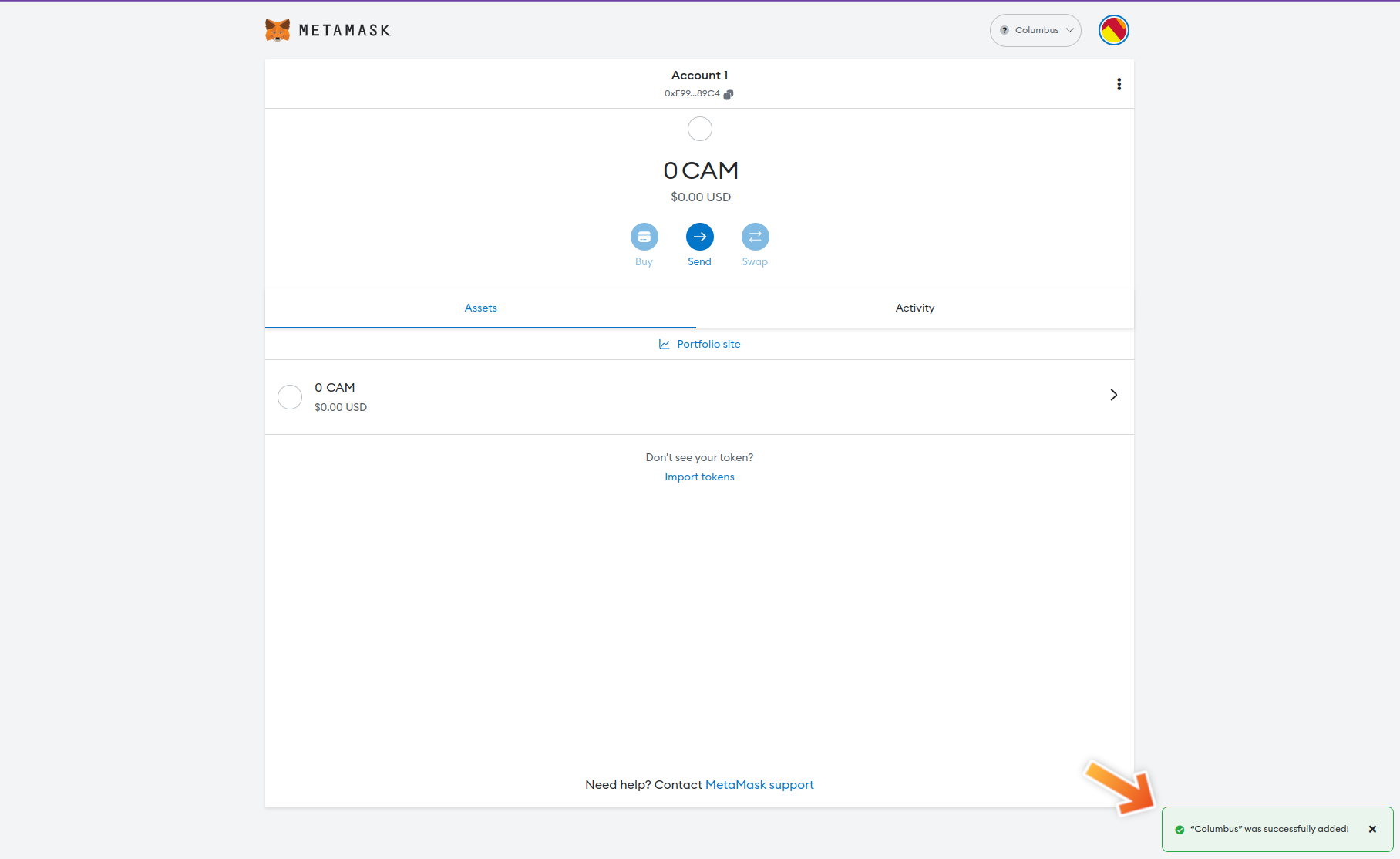 Public API Endpoints​
Below is the information regarding Camino Network's Public API Endpoints.
Camino-Node RPC APIs​
Magellan Explorer APIs​